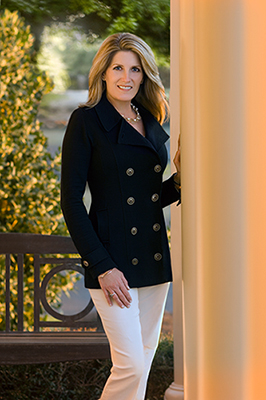 Nationally known for her children's and family portraiture, Sandra Stroh-Smiltnieks portrait studios are based in Germantown, TN, a suburb of Memphis and New London, NC, located in the Piedmont area north of Charlotte.
Sandra considers photography an art form as evidenced by the beautiful portraits she has created for families over the past 30 years. Each portrait captures the essence of the individual or family in a unique way, telling a story about their lifestyle.
After graduating from Hawkeye Institute with an Applied Arts degree in Portrait and Commercial Photography, Sandra managed photography departments of several national corporations prior to opening her Portrait Studio in 1986. Her thirty years of professional experience is broad and varied, ranging from advertising, commercial and medical photography to finally, her true passion, heirloom portraiture.
Sandra had the distinct honor of being selected as one of only twenty-five photographers in the US to be name to the prestigious Kodak Pro Team, a select group of professionals who share their knowledge with other photographers throughout the US and Canada. Sandra's role was to conduct seminars instructing other professionals in the techniques and finer points of environmental portraiture.
Numerous national publications such as The New York Times and Professional Photographer Magazine have published Sandra's images. Most recently they were selected by Hasselblad for a journal produced in eight languages and distributed to professionals worldwide.